The beauty of a woman is not the clothes she wears,
the figure that she carries, or the way she combs her hair.
The beauty of a woman is seen in her eyes, because
that is the doorway to her heart, the place where love resides.
Audrey Hepburn.
Sporty chic.
Este es el estilo que os traigo hoy,
la verdad es que estas zapatillas tan solo las uso para ir al gym
y hacer deporte… no es me siento demasiado segura
caminando en deportivas por la ciudad.
Sin embargo, soy un poco camaleónica y según esté mi ánimo,
así me visto cada mañana. Y este fue el look para un largo,
pero ilusionante viaje hacia mi Málaga querida.
Un outfit a base de tres colores: naranja, azul klein y negros
con toques deportivos y chic.
El bolso de metacrilato es de la temporada ss13, pero aún sigue siendo
no de mis favoritos, le da un aire muy diferente a cualquier look,
aunque solo lo llevo en momentos especiales.
camiseta y bolso: zara | pantalones y anillos: h&m | americana: stradivarius
deportivas: nike free | gafas de sol: rayban
zara t-shirt and bag
| hm jeans and rings
| stradivarius blazer
nike free shoes | rayban sunglasses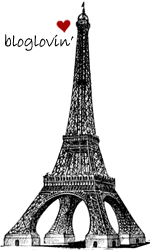 xxoo
by belén plá